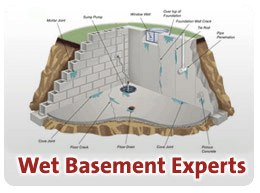 1. Fast Waterproofing Diagnosis and Repairs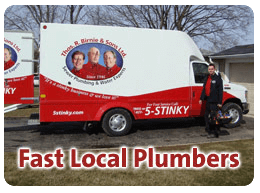 A suspected wet basement issue needs diagnosed fast, so if you've discovered an issue in the basement of your home, you can depend on the team at Birnie & Sons Plumbing to get to you fast, as we're available on call to respond to your issues 24 hours a day, 7 days a week.
2. Fast & Convenient Plumbers
Your plumber will be with you quickly and at a time convenient to you, plus we can even let you know when your plumber is on the way.
3. Water Proofing & Drain Tile Solutions
Birnie & Sons Plumbing can advise you on how to prevent wet basement issues occurring. We use the most current technology and our over 100 years trade experience to analyse your home's unique location and surrounds to ensure we recommend the best water proofing options for your property.
4. Experienced Professionals
At Birnie & Sons Plumbing, our Master Plumbers and Master Contractors are trained, fully licensed and skilled and have the latest equipment in our customised vehicles to be able to repair any water leak or install preventative measures in your home or business.
5. Friendly and Presentable
Our friendly and helpful team of plumbers take pride in assisting you and offering expert advice and answering any questions or concerns you may have about your wet basement needs and solutions.
For a rapid response and expert solutions for your wet basement needs in Hamilton and across the Golden Horseshoe, call and speak with the wet basement specialists at Birnie & Sons Plumbing today.