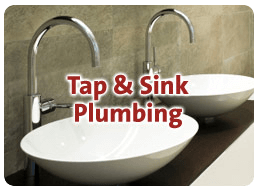 Birnie & Sons Plumbing can help with all your tap and sink requirements, including:
1. Your Taps or Sink Repaired Today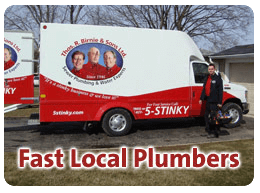 Whether you have a leaking tap or a blocked kitchen sink our plumbers can be with you quickly to perform a fast and effective repair today. Our well-stocked service vehicles are strategically located across the Hamilton and across the Golden Horseshoe to reach you fast and with the right parts.
2. Fast and Convenient

Our expert plumbers can schedule a time for your tap or sink service that is convenient for you and you'll always know when your plumbers is on the way.
3. Blocked Sinks
We are experts when it comes to unblocking sinks and our specialist sink equipment can not only remove all blockages fast but it also cleans your pipes to help prevent blockages from reoccurring.
4. Tap and Sink Upgrades
If you are considering upgrading your taps and sinks we can show you the very latest designs that will add style and durability to any bathroom or kitchen. Our expert installations ensure everything connects perfectly and will help you enjoy many years of hassle free use.
5. New Taps and Sink Locations
If you're changing the use of a room or would like additional taps and sinks installed outside, Birnie & Sons Plumbing can provide a professional installation.
6. Improved Ease-of-Use
We can help improve the ease-of-use of your kitchen or bathroom for the elderly or movement impaired with a great range of upgrades for your taps and sinks.
7. Satisfaction Guaranteed Service
With Birnie & Sons Plumbing you will receive a service-level that we guarantee will leave you feeling completely satisfied.
For a fast response and the very best service for all your taps and sink plumbing needs in Hamilton and across the Golden Horseshoe, call and speak with the plumbing experts at Birnie & Sons Plumbing today.