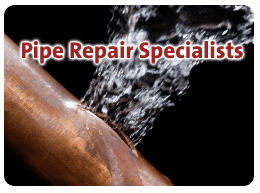 1. Pipe Leaks and Repairs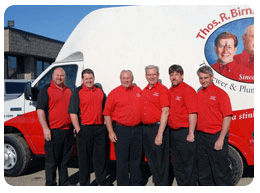 Whether you think you have a leak or are certain of it, Birnie & Sons Plumbing can be there quickly to perform expert leak diagnosis and any repairs necessary to get your leak under control. We will do our very best to find it fast and prevent serious damage to your home and property.
2. Fast Local Plumbers
If you have a leak or pipe problem you'll want it to be taken care of immediately so you're sure to appreciate the round-the-clock service that Birnie & Sons Plumbing provides. We can take your emergency calls 24/7 and be with you today for a fast and effective pipe and leak service.
3. Water Pipe Corrosion
If you've noticed low or inconsistent water pressure, or your water has turned a rusty color, or begun to taste foul, it's very likely that you have a corroded water pipe. Birnie & Sons Plumbing can quickly identify the cause of the problem and provide a number of expert solutions to suit your needs.
4. Copper & PEX Repipes
If you wish to safeguard your water supply from rust and leaks you might want to consider the benefits of upgrading to copper and pex piping. Birnie & Sons Plumbing can perform a fast and reliable re-pipe service which will enable you to enjoy may years of trouble-free plumbing.
5. Waterline Upgrades
If your waterline pipes are in disrepair and need replaced, we can assist. We can even perform lead to copper replacements for a longer lasting and durable solution that can withstand and endure through the coldest of temperatures and conditions.
6. Noisy Pipes
If you're hearing banging, rattling or whistling sounds coming from your pipes this could be their way of telling you a check-up is in order. We can expertly assess your pipes and perform any necessary repairs to help prevent future problems and ensure your plumbing always operates silently.
7. Expert Plumbers
At Birnie & Sons Plumbing we only hire the most qualified and experienced plumbers so you can be sure that the plumber who answers your service call is an expert at dealing with pipes and leaks.
8. Satisfaction Guaranteed Service
We're committed to always providing a first-class level of customer service which will leave you feeling completely satisfied.
9. Code Compliance Issues
If you are moving properties or are concerned about the condition of your plumbing, we can perform a full evaluation of your pipes to ensure they comply with all plumbing codes and give you peace of mind.
For an expert plumbing service for all your leaks and pipe related problems in Hamilton and across the Golden Horseshoe, 24/7, call and speak with the pipe and leak experts at Birnie & Sons Plumbing today.