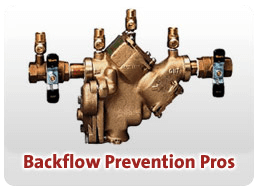 Birnie & Sons Plumbing can assist with all your backflow prevention needs, including:
1. Annual Backflow Testing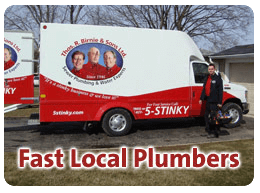 We can perform backflow prevention testing on all backflow prevention systems to ensure your current system is working. We have annual agreements and testing equipment calibration certification.
2. Expert Backflow Advice
With over 100 years in plumbing, we have the experience to offer you sound, expert advice on the right backflow prevention solutions to suit you.
3. Professional Backflow Prevention Installations
We have the experience and know-how to perform expert installations of all backflow preventer systems available up to the size of 3" and can perform surveys for most applications
4. Regular Backflow Prevention Maintenance
To ensure your backflow preventer continues to work as it should, we can assist with regular maintenance for your continued supply of uncontaminated water.
5. Fast & Convenient Service

Your plumber will be with you quickly and at a time convenient to you for your plumbing needs. At Birnie & Sons Plumbing, you'll always know when your plumber is on their way.
For all your backflow prevention testing, advice and installations in Hamilton and across the Golden Horseshoe region, call and speak with the backflow prevention specialists at Birnie & Sons Plumbing today.